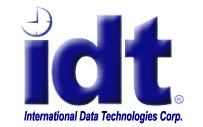 IMPORTANT NOTE FOR MANAGERS:
BOOK YOUR ANNUAL TIME BANK ROLLOVER NOW!

Please note that Time Bank Rollovers are on a first-come-first-serve basis.
The date must be flexible by a day or two since time slots are based on IDT availability.

Please submit an email with the Subject Line:
TIME BANK ROLLOVER
to Support@idttime.com
Include the date you would like to do your rollover.

We will do our best to accommodate you.